Montefrío is located in the north-western sector of the province of Granada. It is part of the region of the Poniente Granadino (West of Granada) known as "The Last Frontier of Al-Andalus".
The distance to the capital city of Granada is less than 50 km. It limits to the N-NO with Almedinilla and Priego, in the province of Córdoba and to the N-NE with Alcalá la Real, in the province of Jaén. Its population is about 5500 inhabitants, its geographical extension is 255 km2 and its altitude is 833m.
Montefrío offers great tourist and cultural resources. For this reason, it was officially declared a Historic-Artistic Site in 1982.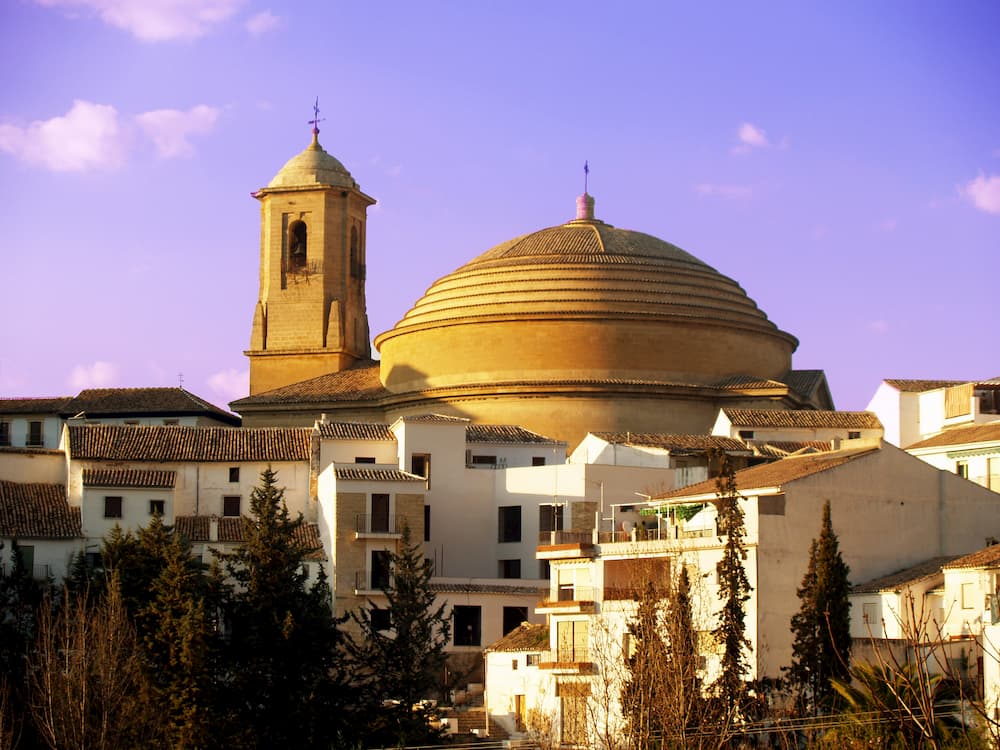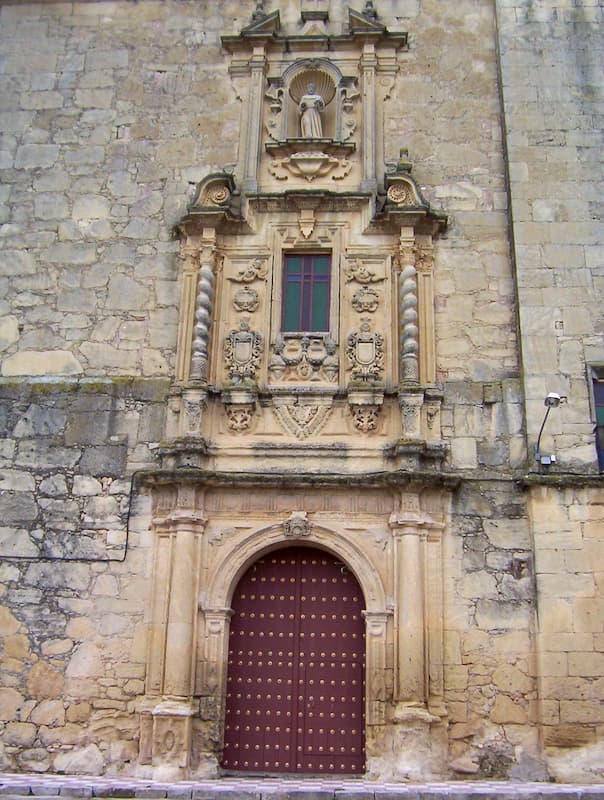 The town is surrounded by a beautiful landscape of hills, holm oaks and olive trees. On top of a rocky outcrop there are remains of a Nasrid castle and the Church of La Villa which stands majestically, dominating the harmonious cluster of white houses. One of the most important monuments is the Church of La Encarnación, popularly known as "the round one", inspired by the Pantheon of Agrippa in Rome.
Some other monuments are the Hospital San Juan de los Reyes, the Church of San Sebastián, the Town Hall, the royal grain warehouse (known as El Pósito) and the Church of San Antonio, of late Baroque style and located in a square which is also a splendid viewpoint.
Four kilometres from the town centre on the road to Illora, we get to Las Peñas de los Gitanos, the first human settlement within the Montefrio area, declared a Cultural Heritage Site (B. I. C)
Regarding natural resources, in Montefrío you can visit El Barranco de los Molinos with remains of Roman flour mills, the Sierra de Parapanda, El Arroyo de los Pinares or the Sierra de Chanzas, all of them suitable places for outdoor sports practice.
Agriculture is the main economic activity, predominantly olive, asparagus and cereals, to a lesser extent.
At the end of 2015 Montefrío was chosen by the prestigious National Geographic magazine as one of the ten villages with the best views in the world. This worldwide recognition has meant a significant increase in the number of tourists who visit our town to enjoy the splendid panoramic views from conveniently located lookout points.