Viewpoints of Montefrío
For many reasons, this town becomes a pleasant surprise to everyone who comes to visit it.
View more
Montefrio has been chosen by the National Geographic magazine as one of the ten towns with the most beautiful views in the world. This was their description:
"Embedded between two steep cliffs, this village in the province of Granada surprises you with its fortified silhouette outlined in the sky, as evidence of how important it was as a border post of the kingdom of Granada."
Come and look at the infinite horizon of mountains and olive trees, breathe pure mountain air, discover monuments … Those are experiences to be enjoyed especially from our viewing-points.
Mirador de National Geographic
It is located in the outskirts of town, on the road of Tocón. It offers one of the best known and most beautiful views , quite often displayed in the media: the Church of La Villa, built over the remains of a fortress on top of a large rocky outcrop, and the Church of La Encarnación. This park-viewpoint was named in honour of the renowned magazine that positioned Montefrio on the map internationally.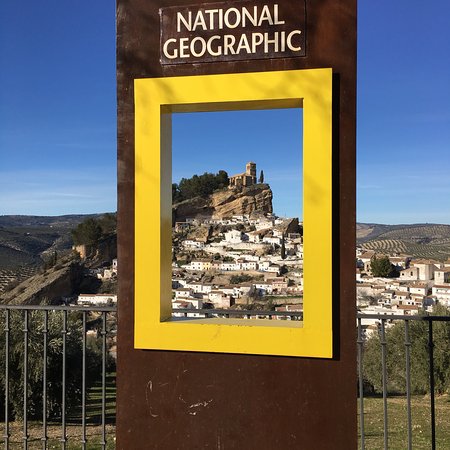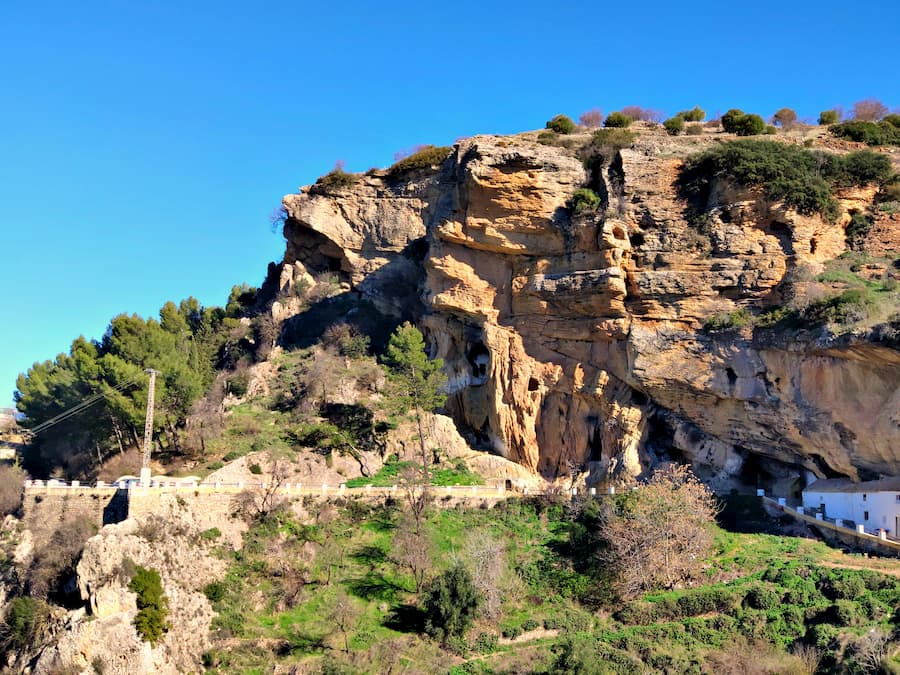 Mirador de las Peñas-Francisco Adamuz
You can enjoy that same view but from a different angle and a higher point on the hillside of Cerro del Calvario. The viewpoint is the start of a small walk-path alongside the mountain. At the end of the path there is a fountain and a cave house carved into the mountain wall.
Located on Santiago Street, on the pedestrian access to the Church of La Villa, it offers a closer view of the town, with the churches of La Encarnación and San Antonio in a straight line.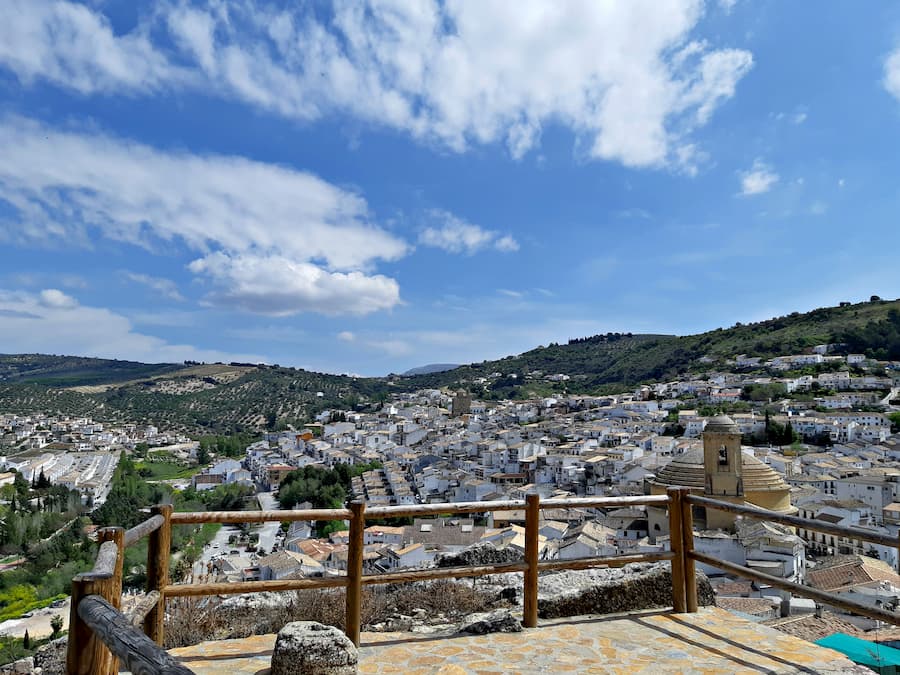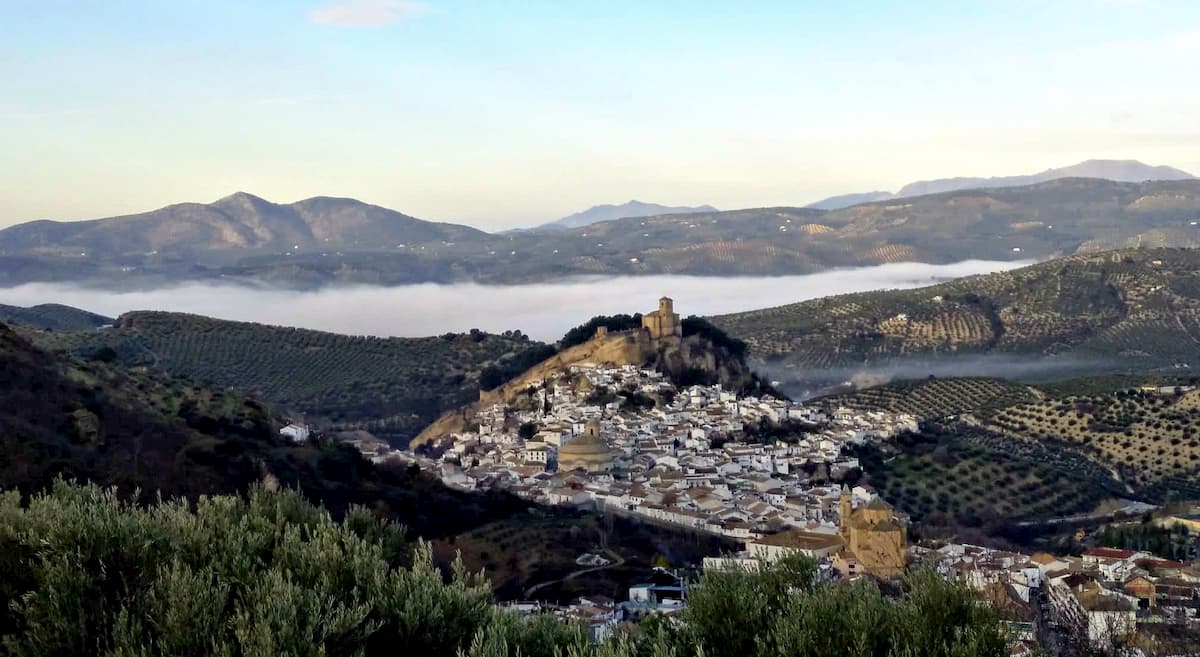 Mirador Panorámico de Montefrío
If you want a complete panoramic view of the whole town nested among mountains and olive trees, you can get on the road to Illora. This viewpoint, located by the municipal water reservoirs, is the best place to contemplate all our monumental and scenic wealth.
Mirador Placeta del Convento
Located next to the Church of San Antonio and its old Convent, we get to this viewpoint that offers a splendid panoramic view of our village and beautiful sunsets.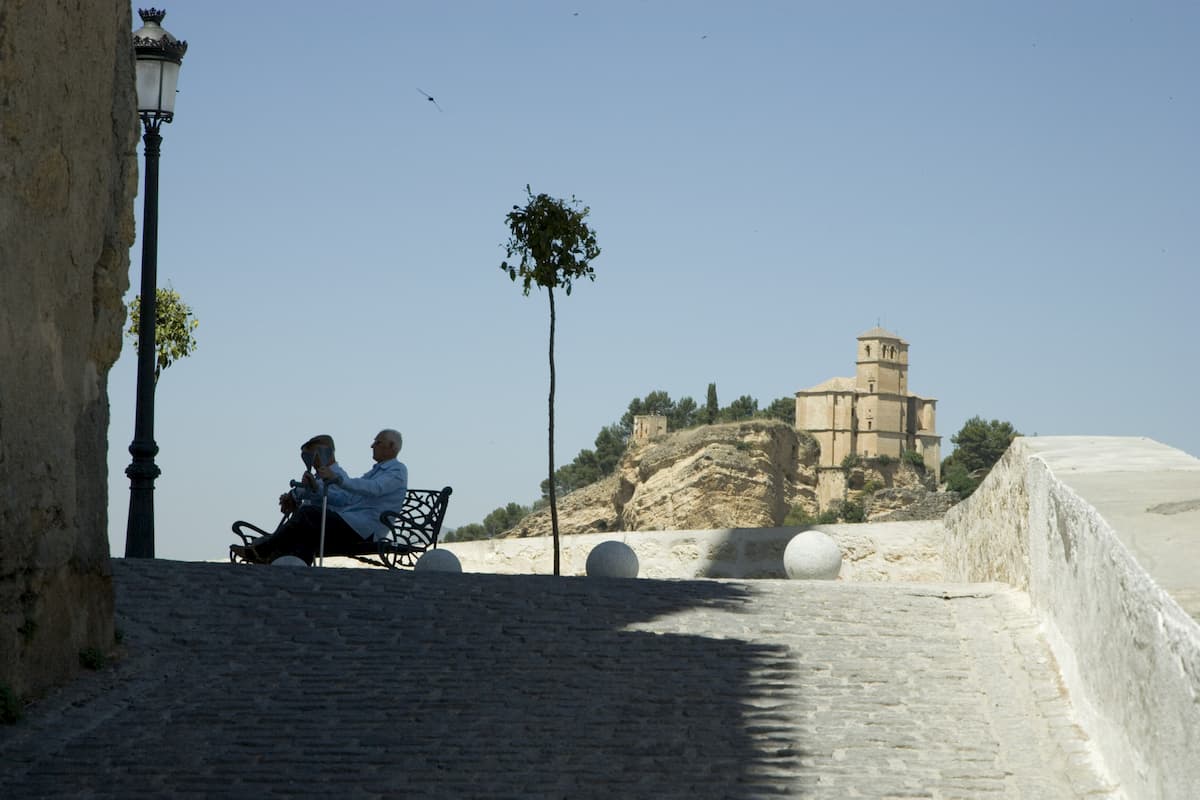 Montefrío is a visual delight for photographers, artists and visitors, either from our viewpoints or just strolling through the streets and corners. The entrance into town from Carretera de Alcalá or the park Fuente Molina (where the children's theme park is located) are a good example.
Stroll through the streets of Montefrío